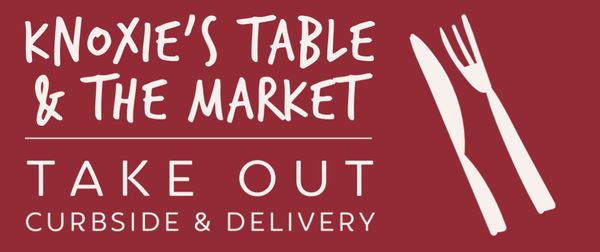 Knoxie's Table & The Market are offering our Eastern Shore inspired cuisine along with beer, wine and spirits for take-out, curbside pick up and delivery.

Please call in advance to place your order – 443.249.5775.

*****

TAKE-OUT, CURBSIDE & DELIVERY HOURS:
Monday-Thursday | 11:00am to 7:00pm
Friday - Sunday | 8:00am to 8:00pm
Take-Out and delivery hours are subject to change.
*****
DELIVERY DETAILS:
Delivering on Kent Island to Kent Narrows Bridge and as far south as the Queen Anne's Colony on Route 8.
Minimum of $20 for delivery orders
*****
Our Grab & Go case in The Market will remain open and features fresh soups, salads, sandwiches, crab cakes, and more.
*****
This situation is rapidly evolving and we are working diligently to meet and exceed all the standards recommended by CDC, WHO, EPA and the State of Maryland. We greatly appreciate all of your support and we will continue to do everything we can for our employees and our customers. We have an extraordinary community and know that after 20 years of business, our Chesapeake Bay Beach Club family will get through this together alongside each and every one of you.
*****
TAKE OUT MENU LINKS
*****
ONLINE ORDERING LINKS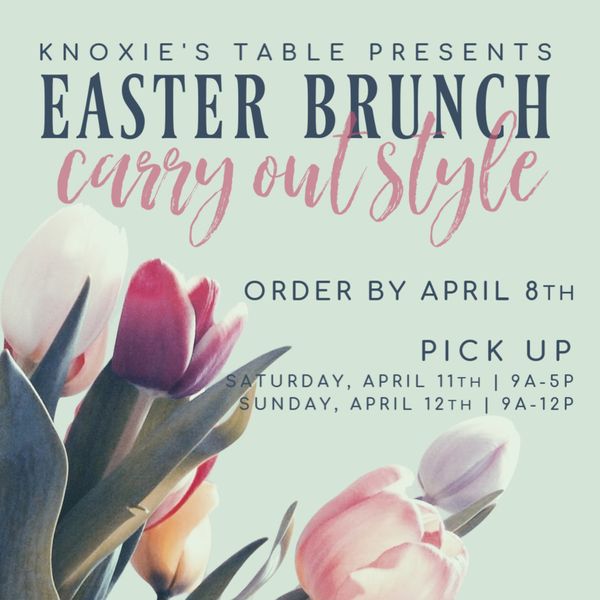 While we can't welcome you into Knoxie's Table this year for Easter - you can still bring Knoxie's Table to your table. We are excited to unveil our "EASTER BUFFET - Carry Out Style" menu so you can safely celebrate at home with your favorite holiday inspired dishes from Knoxie's Table.
*****
2 Mains + 2 Sides + 2 Salads
$39.95 per person
Meals for 2 to 10 people
EASTER BUFFET - CARRY OUT STYLE MENU
*****
PRE-ORDER BY WEDNESDAY, APRIL 8TH
PICK UP DATES & TIMES
Saturday, April 11th | 9:00am-5:00pm
Sunday, April 12th | 8:00am-12:00pm
*****
Please call in advance to place your order – 443.249.5775.