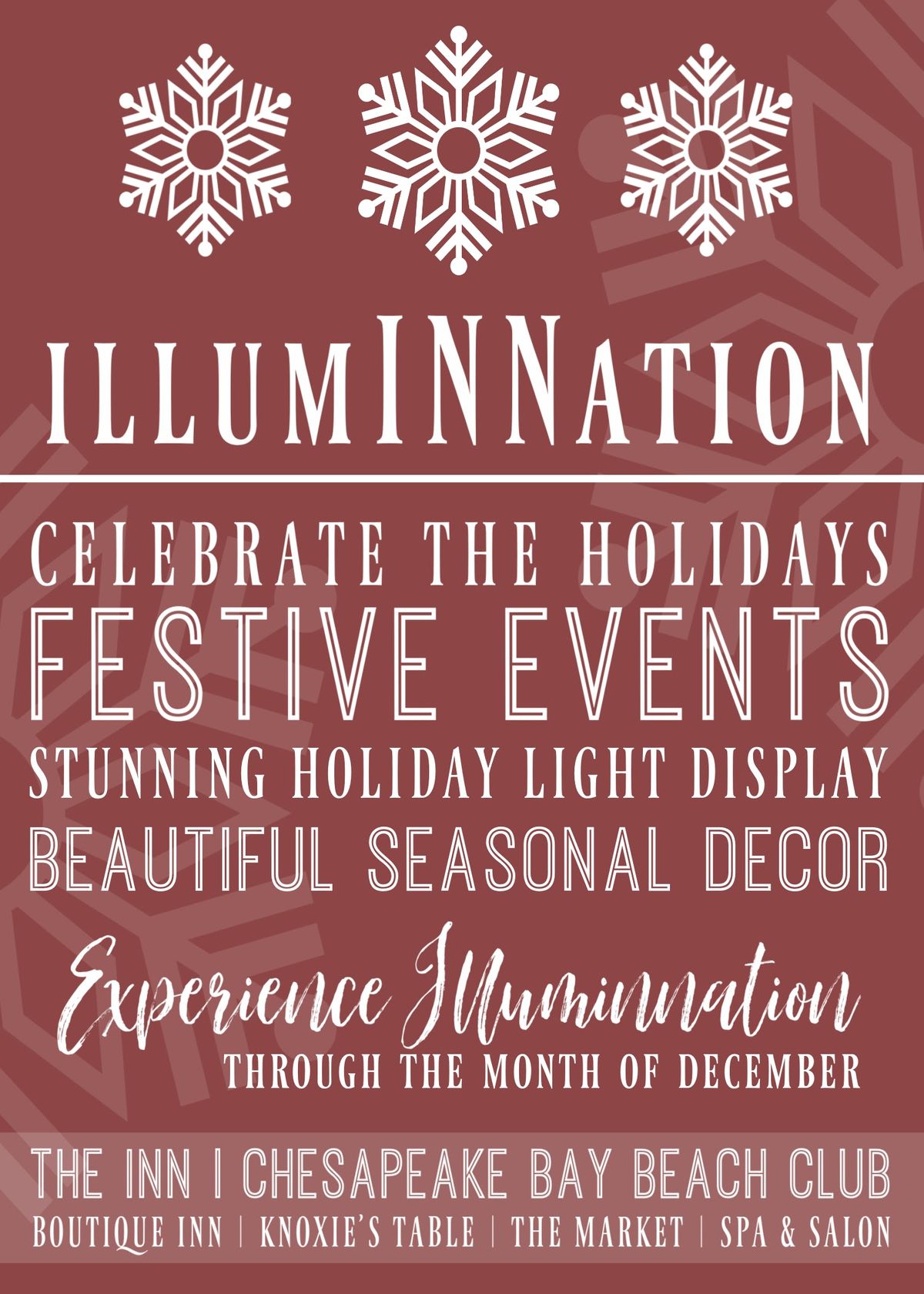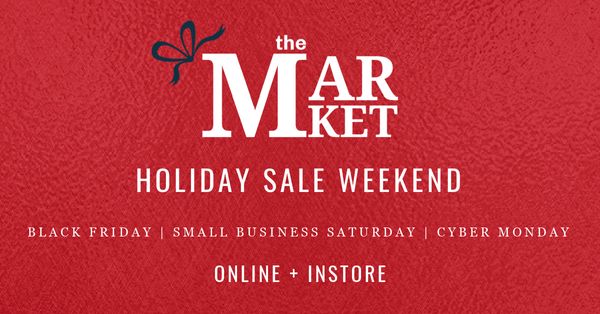 HOLIDAY SALE WEEKEND
BLACK FRIDAY 11/27
15% off all retail (exclusive of sale items)
SMALL BUSINESS SATURDAY 11/28
spend $100 and get a $10 gift card (gift card used for a future purchase)
CYBER MONDAY 11/30
15% off all retail (online only)
Free shipping on orders over $50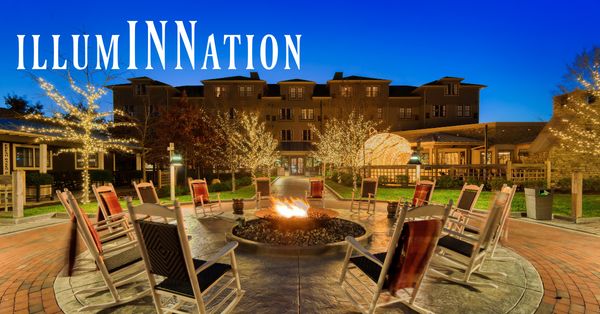 IllumINNation | Light Display
Experience the magic of the holiday season through December at The Inn at the Chesapeake Bay Beach Club. We will safely celebrate all month with festive events, a stunning holiday light display, and beautiful holiday decor. Join us every night at 5:15pm as our beautiful lights illuminate in the heart of The Inn's gardens featuring thousands of lights and a 14-foot walk through ornament with glittery lights and 3D hanging ornaments.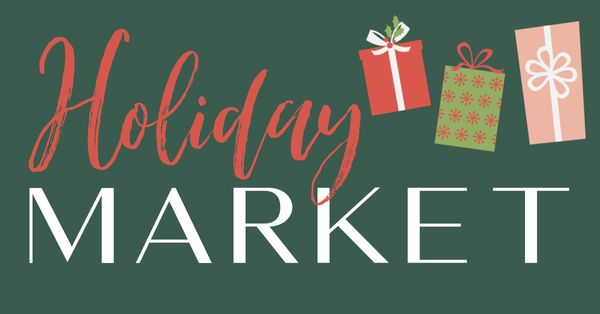 We hope The Market will be your holiday shopping destination! Join us every Wednesday from open to close for HOLIDAY MARKET. Each week we will be offering giveaways, deals, gift guides and more.
~Countdown to Christmas Deals
~Holiday Inspired Gifts & Decor
~Holiday Giveaway
~Spend $100, Get a $10 Gift Card
Holiday Market will be held 12/2 + 12/9 + 12/16 + 12/23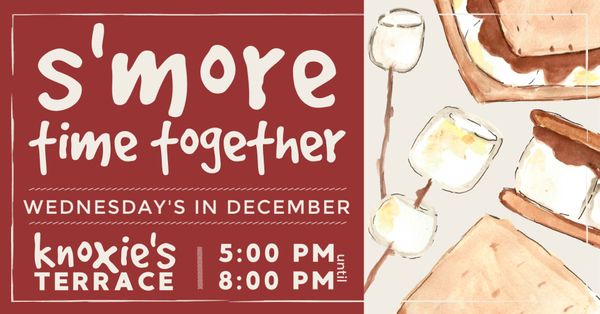 S'MORE TIME TOGETHER
Spend s'more time together with friends and family this holiday season. Join us around the fire pit on Knoxie's Terrace every Wednesday in December from 5pm to 8pm for some ooey gooey s'mores.
S'more kits can be purchased in The Market for $6 each or kids 12 and under receive a free kit with the purchase of an adult entrée at Knoxie's.
S'more Time Together will be held 12/2 + 12/9 + 12/16 + 12/23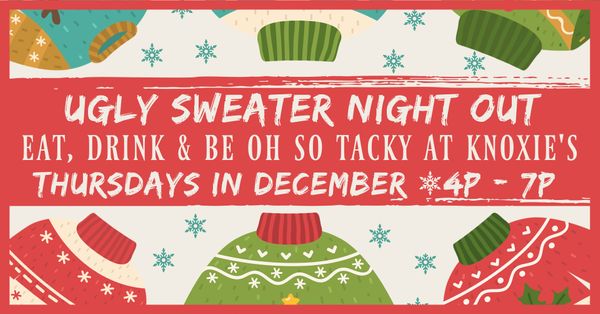 UGLY SWEATER NIGHT OUT
Spread holiday cheer at Knoxie's Table in your ugliest, tackiest holiday sweater! Join us every Thursday in December to show off your best holiday sweater and enjoy your favorite Knoxie's dishes at our festive Ugly Sweater Night Out from 4pm – 7pm! The staff at Knoxie's will choose an ugly sweater contest winner each Thursday to receive a $50 gift card to be used anywhere at The Inn!
Ugly Sweater Night Out will be held 12/3 + 12/10 + 12/17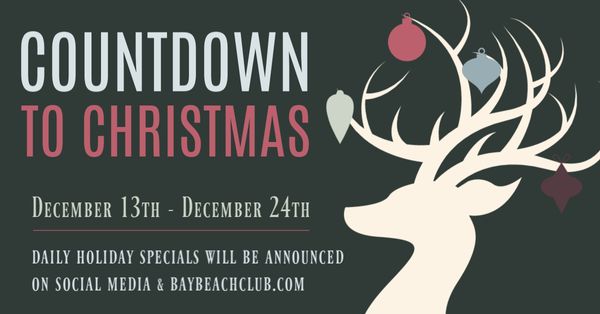 COUNTDOWN TO CHRISTMAS
Countdown to the most exciting time of the year! This holiday season, enjoy The Inn at the Chesapeake Bay Beach Club's COUNTDOWN TO CHRISTMAS! Be sure to check our Facebook + Instagram Stories for our daily holiday inspired specials starting December 13th through Christmas Eve. Countdown to Christmas specials are perfect for your Secret Santa or simply an excuse to pamper yourself this holiday season. Happy holidays from our family to yours!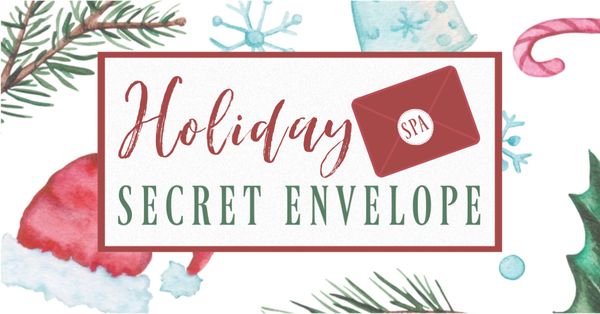 Spa | Holiday Secret Envelope
The Spa has a gift for each guest that visits in the month of December – a small red envelope with a very merry surprise inside! During the month of December, guests who visit The Spa for a spa or salon service of $100 or more will receive a Holiday Secret Envelope containing a prize valued between $5 and $350. Guests must then bring the UNOPENED envelope when they return for a service of $65 or more between January 1 and March 31, 2021. The Spa will open the envelope to reveal the prize that can be used for a future service in 2021.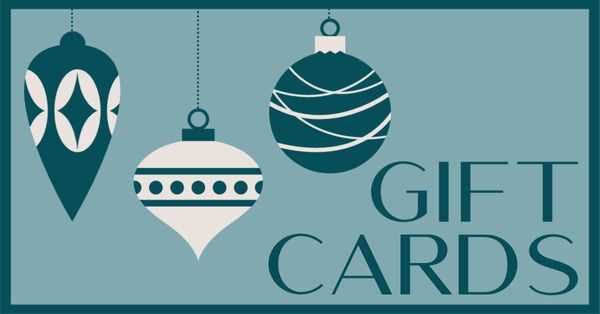 Gift Cards
The Inn at the Chesapeake Bay Beach Club Gift Card can be redeemed throughout the resort at The Inn for accommodations, Knoxie's Table, The Market and The Spa. Gift cards are non-refundable.
For questions, call 410.604.1933.