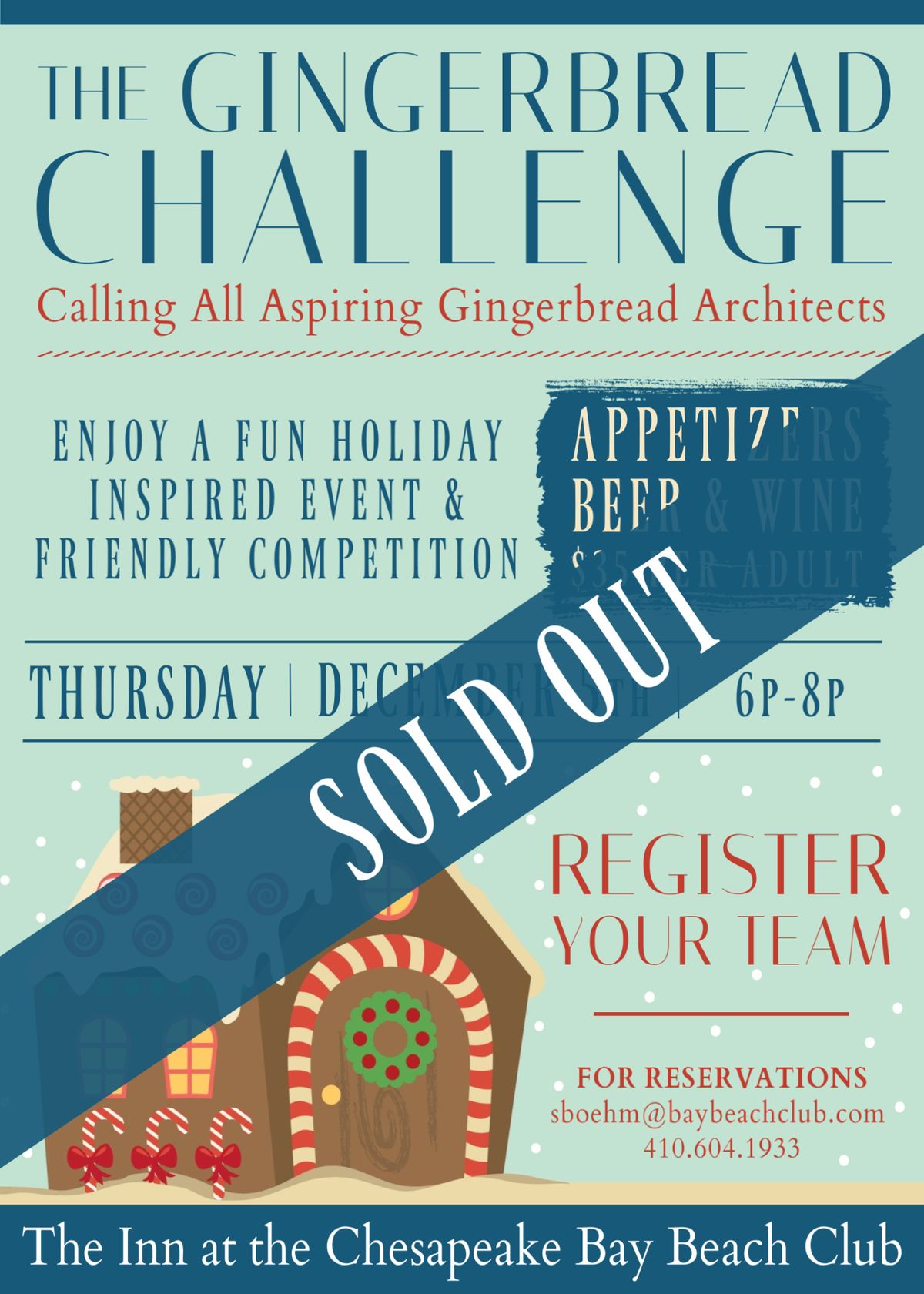 THE GINGERBREAD CHALLENGE IS SOLD OUT!
Grab your friends, build your team and test your gingerbread architecture skills at The Inn's Gingerbread Challenge from 6 p.m. – 8 p.m. on Thursday, December 5th! Enjoy appetizers, beer and wine while challenging other teams at The Inn's SWEETEST competition yet!
Teams will come together to decorate a large gingerbread house. We will supply all the materials - icing, candies, etc. - for you to decorate the house. We will even supply graham crackers so you can build additions on to your house and get as creative as you would like! The $35 per person includes appetizers and an open beer & wine bar for you to enjoy while working on your house. We will have about 4 people to a team. We can group smaller groups or individuals to make a team of 4, or we can break up or accommodate larger groups however necessary.