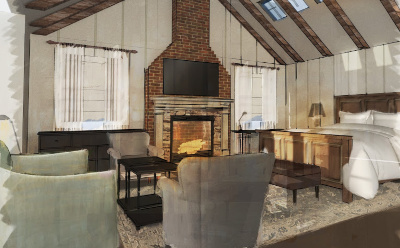 Be Our Guest | The Cottages
We invite you to be our very first guest in one of our brand new cottages. We are offering guests a 20% off "Cottage Opening" rate from February 13th through February 28th. To book this package contact the front desk directly at 410.604.5900.
Indulge in a charming southern inspired cottage and enjoy peace and serenity at The Inn at the Chesapeake Bay Beach Club. Tucked behind The Barn, this private oasis offers 5 luxurious studio style cottages featuring exquisite design by DAS Architects and Restoration Hardware. Enjoy an unforgettable experience in these stylish, open floor plan cottages that are elegantly appointed with rustic décor and unique design touches that allow guests to truly getaway.