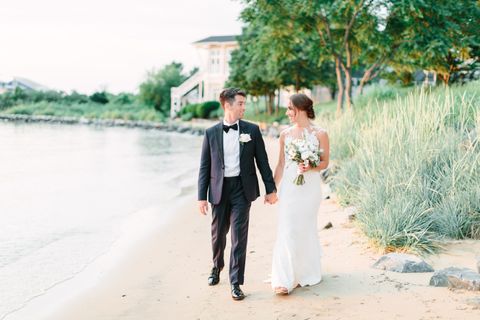 We are delighted to be able to invite guests back for our weekly Open House starting May 23rd! We have recently implemented new regulations and procedures to reopen our venue to ensure the safety of our guests and staff.
Open House at the Chesapeake Bay Beach Club
Open House at the Chesapeake Bay Beach Club is a great opportunity for prospective couples to see the venues set up, view the property and hear the latest CBBC news. Our Open House is the best way for couples to begin the search for the perfect venue and gain enough insight to get a head start on their wedding plans. During an appointment, couples will be guided through the venues most appropriate for their wedding aspirations and anticipated number of guests. Couples can also use this time to ask questions and check dates.
Scheduling an appointment
Open House appointments can be scheduled every Saturday between 9am and 1pm. Each tour will be given a maximum of one hour for couples to see the venues and ask questions. To make an appointment, couples will need...
more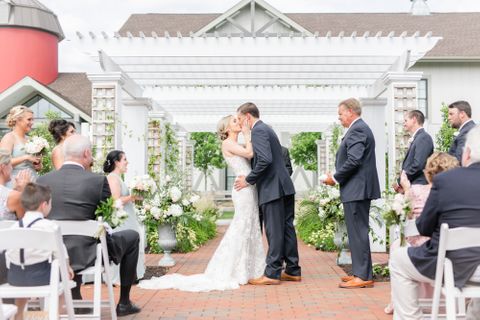 We have had to work to redefine how we show our beautiful venue and connect with our future couples. Saturday morning open house is a special time for us as we love to meet future CBBC couples and show them around these beautiful spaces. Since we are unable to meet you in person, we have designed a "virtual tour" to help couples envision their wedding day at the Chesapeake Bay Beach Club.
How to Find Our Virtual Tours
Our virtual tours can be accessed under the "Weddings" tab on the website - Virtual Tours. The main page offers options to learn more about each individual ballroom. Each page paints a picture of a full wedding in each ballroom. Couples that would like to learn more, have specific questions or would like to check dates can simply click Request Information to reach someone on our wedding team.
Beach House Ballroom Tour
The...
more