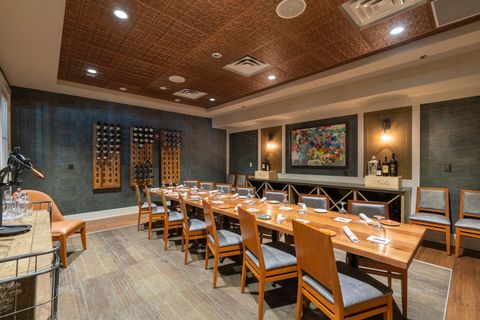 Decanter Room
Whether the occasion is a family weekend brunch, a small week night gathering or an intimate client appreciation dinner, Knoxie's Table is ideal for such an event. The Decanter Room located inside Knoxie's Table offers an intimate private dining space with seating up to 18 guests. This exquisite private dining room features a large wooden table and an extensive wine display in an intimate setting just off our main dining room.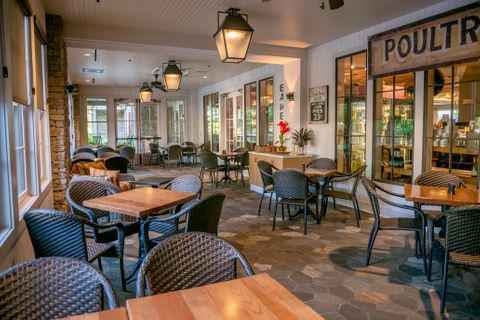 Hassie's Porch
Gather with your friends, family, colleagues or business partners in a beautiful private space overlooking The Inn's stunning gardens and fire pits. With entry points from the hotel lobby, The Market, Knoxie's Table and The Inn's courtyard, Hassie's Porch is an ideal gathering space with a central location and the best views of the property. Hassie's Porch can seat up to 26 guests and offers natural lighting, panoramic property views, cobblestone floors, and rustic chic décor.
To book your next intimate event, contact Knoxie's Table at 410.604.5900 or email Jake Fleming at jfleming@baybeachclub.com.
For events that are larger than 24 guests, we invite you to complete our Special Event Request Form and one of our Sales Manager will respond within 24 hours.