THE MARKET | SERVING BREAKFAST & LUNCH DAILY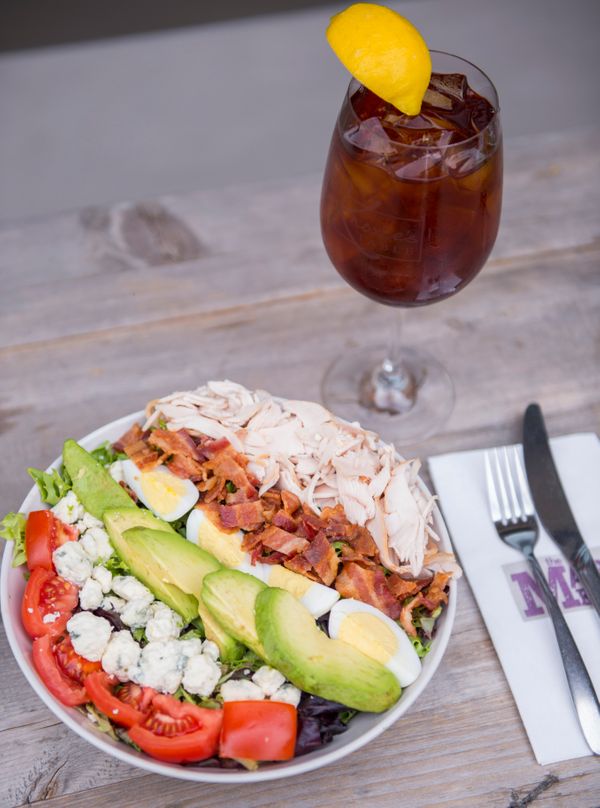 The Market is a charming gourmet eatery and retail shop located in the lobby of The Inn at the Chesapeake Bay Beach Club. Open daily for breakfast and lunch.
Start your day with a gourmet coffee and enjoy farm inspired breakfast dishes to include biscuit sandwiches, scratch made quiche and savory breakfast bowls. For lunch, choose from a seasonal selection of artisan soups, sandwiches and salads featuring our award winning cream of crab soup, roasted beet salad, hearty sandwiches and of course pie! Market fare can be enjoyed in Hassie's Porch, The Inn's gardens or simply taken to be enjoyed at home or on the go.
An expansive grab and go case offers daily features ideal for a quick meal or an inspiring dish to enhance a menu served at home. Scratch pies are made by our bakers and served whole or by the slice. Seasonal and daily flavors are always available to be picked up at The Market or ordered in advance for holiday celebrations.
We invite you to explore our unique gifts perfect for every occasion. Gifts inspired by life's greatest celebrations – simple and grand!
Contact The Market directly 443. 249.5775.
Special Lunch Hours
On Monday, August 19th, The Market will only be serving lunch until 12:30.Grab & GO will be available for TAKE OUT ONLY.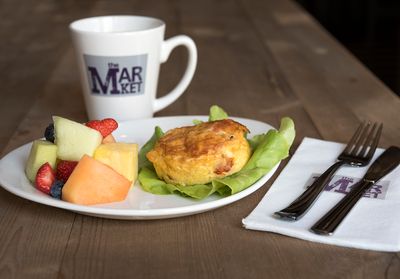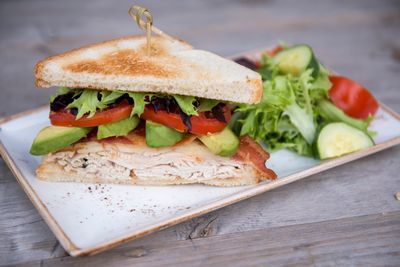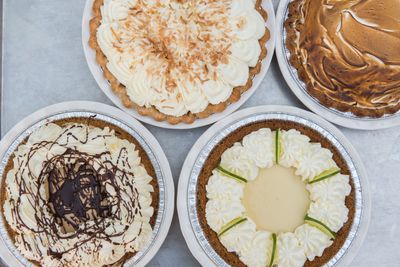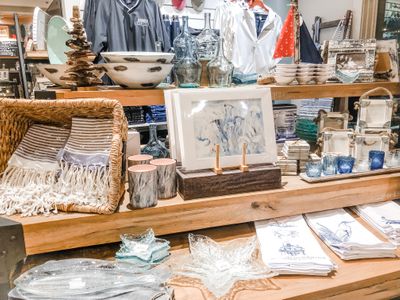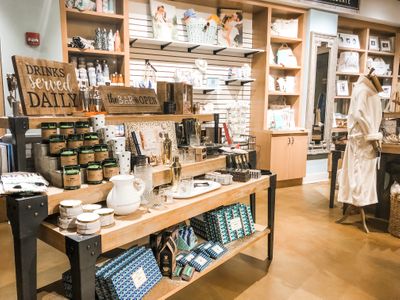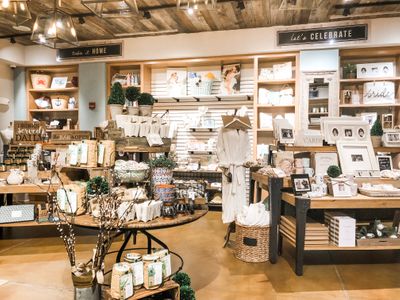 Gourmet Cafe
Breakfast | Seven Days a Week | 7:00am - 11:00am
Lunch | Monday-Thursday 11:00am-4:00pm | Friday-Sunday 11:00am-3:00pm
Marketplace
Sunday - Thursday | 7:00am - 5:00pm
Friday & Saturday | 7:00am - 9:00pm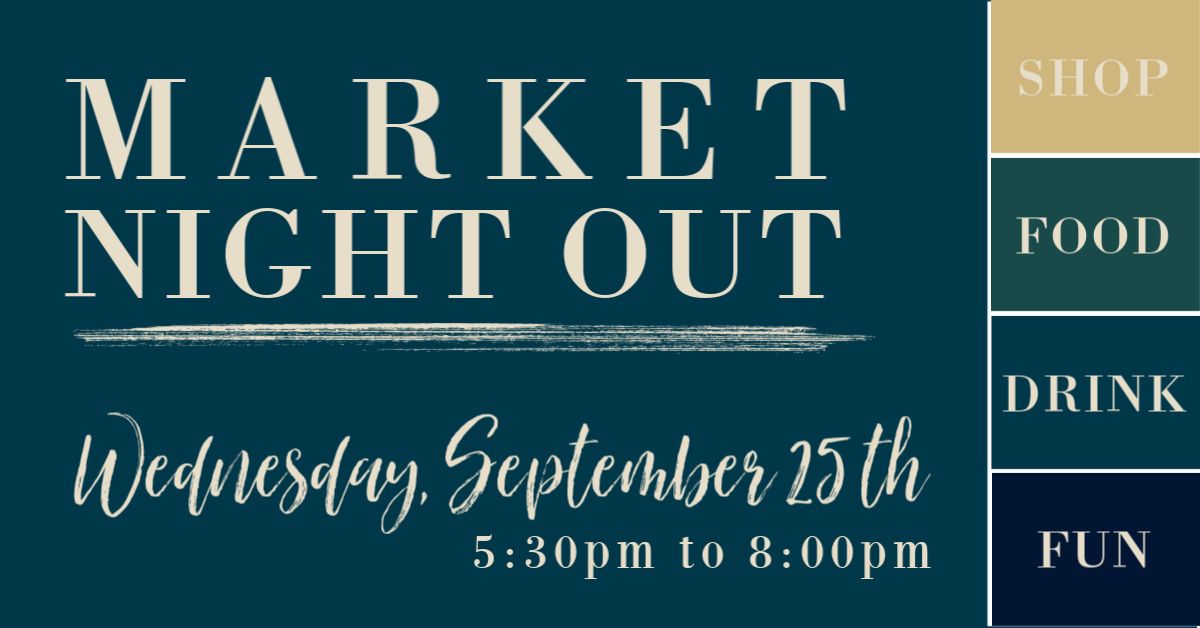 Market Night Out
Market Night Out is back! Grab your friends and come to The Market for a night of Food, Shopping and Fun on September 25th from 5:30pm-8:00pm.
~ Enjoy a bubbly paint night and learn to paint with local artist Kim Hovell while sipping prosecco! Painting Class seatings at 6:00pm and 7:00pm. $25 includes Paint Class & Glass of Prosecco. Email themarket@baybeachclub.com to reserve your seat!
~ Relax and unwind with complimentary chair massages, courtesy of The Spa at the Chesapeake Bay Beach Club.
~ Last chance to shop The Market's beautiful summer collections. Enjoy 40% summer inspired gifts!
~ Receive an entry in our drawing for every $50 spent for your chance to win a Kim Hovell Oyster Print & Candle!
BISCUIT SANDWICHES
bacon, egg & cheese | 6
sausage, egg & cheese | 6
scrapple, egg & cheese | 6
egg & cheese | 5
ham, egg & cheese | 6
with mango chutney
BREAKFAST SIGNATURES
naan flat bread | 8
fried egg, pesto, prosciutto, provolone, arugula
breakfast bowl | 10
fried egg, grits, cheese, choice of bacon, sausage or scrapple
chipped beef bowl | 10
served over white toast
scratch made quiche | 9
spinach, mushroom & parmesan or bacon, tomato & cheddar
daily frittata | 9
quiche and frittata are served with fruit or mixed greens
steel cut oats | 5
cheddar grits | 5
house made biscuit | 3
LUNCH SIGNATURES
scratch made quiche | 9
spinach, mushroom & parmesan or bacon, tomato & cheddar
served with mixed greens, house vinaigrette
daily frittata | 9
served with mixed greens, house vinaigrette
MARKET SOUPS
cream of crab | 7 / 10
vegetable crab | 6 / 9
tomato bisque | 5 / 8
MARKET SALADS
turkey cobb salad | 13
baby greens, avocado, tomato, bacon, blue cheese, hard boiled egg, house vinaigrette
roasted beet salad | 10
arugula, goat cheese, toasted pumpkin seeds, champagne vinaigrette
farm salad | 8
mixed greens, tomato, pickled beans, cucumber, feta, radish house vinaigrette
caesar salad | 8
romaine, shaved romano, pumpernickel croutons, house made caesar
salad additions
grilled chicken 6 | blackened tuna 9 | chicken salad 6 | shrimp salad 7 | crab cake 16
MARKET SANDWICHES
[ 1 ] turkey, avocado & bacon | 12
bacon, avocado, tomato, provolone, garlic mayo, lettuce, white toast
[ 2 ] classic hot italian | 12
prosciutto, salami, capicola, provolone, roasted peppers, arugula, vinaigrette
[ 3 ] market reuben | 13
hot corned beef, sauerkraut, swiss cheese, kent island dressing, marble rye
[ 4 ] shore pit beef | 13
thin sliced pit beef, raw onion, fresh horseradish, spicy bbq drizzle, soft roll
[ 5 ] cuban panini | 12
ham, pulled pork, swiss, pickles, mustard sauce, ciabatta
[ 6 ] sriracha chicken panini | 12
pulled chicken, sriracha mayo, bacon, avocado, spinach, ciabatta
[ 7 ] turkey rachel | 12
slaw, swiss, kent island dressing, marble rye
[ 8 ] rosemary blt | 11
rosemary pepper bacon, lettuce, tomato, garlic aioli, white toast
[ 9 ] crab cake sandwich | 19
lettuce, tomato, potato roll
[ 10 ] grilled triple cheese & tomato bisque | 11
cheddar, american, provolone, country white bread
[ 11 ] chicken salad sandwich | 10
served on soft roll
[ 12 ] shrimp salad sandwich | 13
served on soft roll
ceremony coffee roasters
regular, decaffeinated, cappuccino, expresso
specialty beverages & juices
domestic, imported & craft beer
wine & champagne
*wine and champagne must be enjoyed on premise.
Market TO GO + Market TO THE ROOM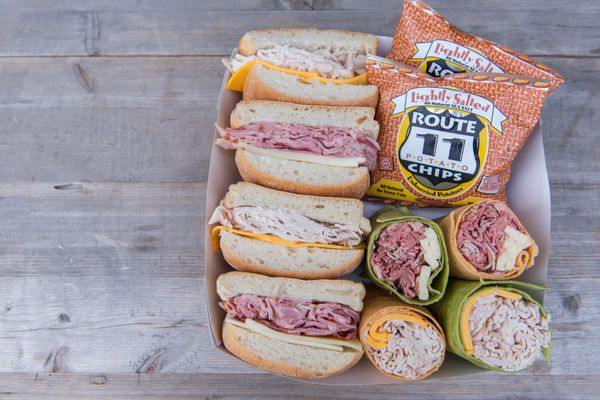 Get Ready for Market TO GO!
Market TO GO offers Gourmet Sandwiches and Family Style Salads for your larger in home or office catering needs.
Let us do the work while you enjoy the fun!
*Are you staying at The Inn for your wedding? Let us bring The Market to your room while you get ready. For our Market TO THE ROOM menu contact us today!