Now Open | Kent Island's newest dining experience
Located on the first floor of The Inn at the Chesapeake Bay Beach Club, Knoxie's Table brings an innovative dining concept to Kent Island. The menu draws inspiration from our very own Chef's Garden and utilizes local farmers and watermen to create seasonal dishes featuring the area's finest ingredients. Knoxie's is our way of connecting locals and special guests to the very best of the Chesapeake Region. The rustic décor features 150-seats with table and booth style seating, custom barrel light fixtures, wood panel bar front with stone bar top and views of the gardens beyond, creating an indoor/outdoor dining and bar experience. The terrace features an outdoor bar, high and low cocktail dining seating, along with comfortable lounge seating with oversized umbrellas for daytime and bistro string lighting for evenings.
FOR RESERVATIONS
443.249.5777 | Knoxie's Table
410.604.5900 | The Inn at the Chesapeake Bay Beach Club
Executive Chef | Paul Shiley
Executive Sous Chef | Christopher Roy
Restaurant Manager | Bill Redmond | bredmond@baybeachclub.com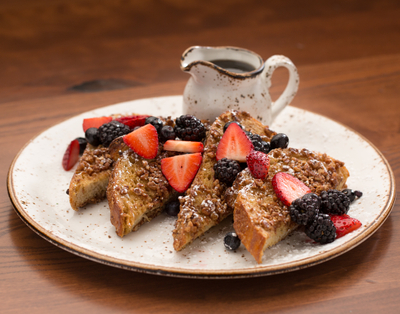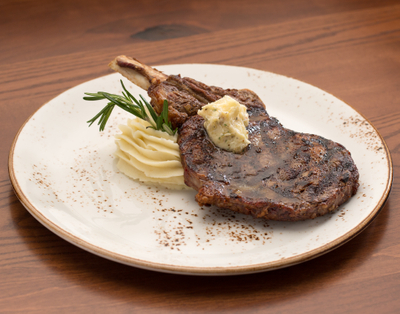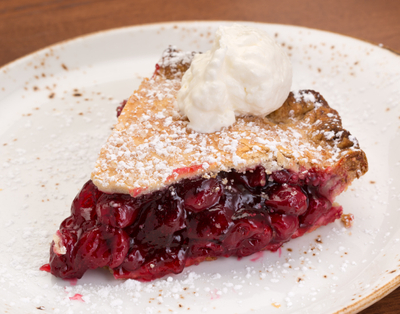 MONDAY-THURSDAY
4:00 PM - 9:00 PM
Happy Hour 4:00 PM - 7:00 PM
Lounge - 10:00 PM
FRIDAY
3:00 PM - 10:00 PM
Happy Hour 4:00 PM - 7:00 PM
Lounge - 11:00 PM
SATURDAY
Brunch - 9:00 AM - 3:00 PM
Dinner - 3:00 PM - 10:00 PM
Lounge - 11:00 PM
SUNDAY
Brunch - 9:00 AM - 3:00 PM
Dinner - 3:00 PM - 9:00 PM
Lounge - 10:00 PM
Daily Specials & Upcoming Events | Come Celebrate with Us
Private Events at Knoxie's Table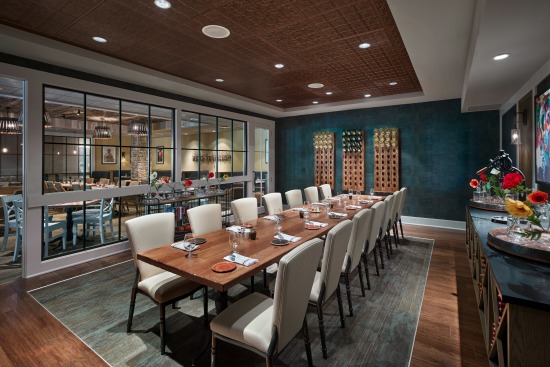 Decanter Room
Whether the occasion is a family weekend brunch, a small week night gathering or an intimate client appreciation dinner, Knoxie's Table is ideal for such an event. The Decanter Room located inside Knoxie's Table offers an intimate private dining space with seating up to 24 guests. This exquisite private dining room features a large wooden table and an extensive wine display in an intimate setting just off our main dining room.
To book your next intimate event, contact Knoxie's Table at 410.604.5900 or email Bill Redmond at bredmond@baybeachclub.com.
For events that are larger than 24 guests, we invite you to complete our Special Event Request Form and one of our Sales Manager will respond within 24 hours.
KNOXIE'S TABLE | DINNER MENU
SOUPS | SALADS
BOWL OF SOUP
MARYLAND CREAM OF CRAB | 10
FRENCH ONION AU GRATIN | 9
BUTTERNUT SQUASH BISQUE | 8
SALAD STARTER
ROASTED BEET SALAD v /gf | 10 / 18*
Arugula, Goat Cheese, Toasted Pumpkin Seeds, Champagne Vinaigrette
FARM SALAD gf v | 8 / 14*
Field Greens, Tomato, Cucumber, Feta, Radish, Pickled Beans, Tomato-Basil Vinaigrette
WEDGE SALAD | 10 / 18*
Mini Wedge, Chapel Farms Bay Bleu, Rosemary Applewood Bacon, Smokey Kent Island Dressing
WINTER NUTS & BERRIES v | 8 / 14*
Mixed Greens, Candied Walnuts, Dried Blueberries & Cranberries, Chapel Farms Bay Bleu, House Vinaigrette
*Our family style salad selection serves 3-4 guests if shared with the table or as an entree salad for one.
SALAD ADDITIONS
sliced flat iron gf 13 | crab cake 15 | chicken breast gf 8 | seared salmon
FOOD FOR FRIENDS
CHIPS & FRENCH ONION DIP | 7
PIMENTO CHEESE DEVILED EGGS gf | 6
CHESAPEAKE CRAB DIP | 14
Spinach, Artichokes, Country Ham Mini Naan, Crackers
CALAMARI BOWL | 14
Fried Zucchini, Pepperoncini, Tomato Caponata, Balsamic Glaze
GREEN CHICKEN CHILI NACHOS | 13
Pulled Chicken Thighs, Cheddar, Charred Pepper, Queso Fresco, Pickled Onions, Salsa Verde
KNOXIE'S STREET TACOS | 16
Flat Iron Steak, Pickled Onions, Charred Pepper, Tomatillo Salsa, Queso Fresco, Flour Tortillas
BURRATA | 9

Roasted Tomato, Walnut Pesto, Nest of Arugula, Crispy Leeks, Crostini, EVOO
LOBSTER TEMPURA | 16
Seaweed Salad, Hawaiian Barbeque, Wasabi, Pickled Ginger
ARANCINI | 14
Fried Risotto Ball, Lump Crab, Parmesan, Red Pepper Coulis
CLAMS CASINO | 11
Bacon, Peppers, Parmesan
SEARED SCALLOPS gf | 15
Root Vegetable Puree, Bacon Lardon, Pomegranate Drizzle
ROCKFISH RACHEL SLIDERS | 14
Blackened Rockfish, Swiss, Coleslaw, Chesapeake Remoulade
KNOXIE'S CHEESE & BUTCHER BOARD | 23
Local Cheeses, Hard Meats, Mustard & Honey, Bacon Jam, Spicy Tomato-Peach Marmalade, served with Dried Fruit and Crackers
AHI TUNA gf | 15
Seared with Crispy Vegetables, Kimchi Aioli, Seaweed Salad, Sweet Onion Glaze
WILD MUSHROOM PIZZA | 9
Wild Mushrooms, Caramelized Onion, Fontina Cheese, Goat Cheese, Arugula, Truffle Oil
KITCHEN GRITS | 10
Southern Grits, Sauteed Mushrooms, Chives, Crispy Speck, Fried Egg, Chili Oil
KNOXIE'S TABLE OYSTER BAR
FROM OUR KITCHEN
Priced per 3 Oysters
BROILED OYSTERS | 8
Garlic Butter and Parmesan Crust
BAKED OYSTERS ROCKEFELLER | 9
Bacon, Spinach, Hollandaise
LOCAL FRIED OYSTERS | 8
Cocktail Sauce
OYSTERS ON THE 1/2 SHELL
1/2 Dozen or Sampler with 2 Each | 15
Inquire about Chef's Daily Selections
Served with Mignonette and Cocktail Sauce
MAINS
JUMBO LUMP CRAB CAKES | 38
Crab Cake, Mustard Sauce, Garlic Mashed Potatoes, Seasonal Vegetable
Single Cake | 23
BAKED WILD ROCKFISH gf | 32
Oyster Cream, Ham, Spinach, Mushrooms, Scallions, Garlic Mashed Potatoes
GRILLED SEAFOOD PLATTER gf | 40
Lobster, Scallops, Shrimp, Sweet Pea, Saffron, Mushroom Risotto
SEARED SCALLOPS gf | 35
Sweet Pea, Saffron, Mushroom Risotto, Truffle Oil, Micro Arugula
PETITE FILET MIGNON | 36
Lump Crab, Bordelaise, Bernaise, Garlic Mashed Potatoes
STEAK & CAKE | 39
Filet of Beef & Jumbo Lump Crab Cake, Garlic Mashed Potatoes, Seasonal Vegetables
BONE-IN RIB EYE gf | 40
Herb Butter, Garlic Mashed Potatoes
PORCINI CRUSTED VENISON MEDALLION | 36
Wild Mushrooms, Pickled Onions, Bordelaise, Garlic Mashed Potatoes
SEARED PORK PORTERHOUSE | 32
Sweet Potato Hash, Spinach, Spiced Bourbon Apple Jam
DUCK TWO WAYS gf | 37
Seared Duck Breast and Leg Confit, Cassoulet, Spinach, Raspberry Hoisin Glaze
LOBSTER CARBONARA | 36
Lobster Cavatappi & Cheese, Fried Egg, Bacon, Chives
SEARED ASIAN SALMON | 23
Mustard Ginger Glazed, Crispy Vegetables, Angel Hair
ROASTED FREE BIRD 1/2 CHICKEN | 24
Root Vegetable Mash, Winter Vegetables, Lemon-Thyme Jus
SHRIMP & GRITS | 24
Creamed Grits, Spicy Grilled Shrimp, Sausage, Andouille Sausage Gravy
KNOXIE'S BURGER | 16
Choice of Cheese, Garlic Mayo, Garlic House Fries
GNOCCHI v gf | 22
Curried Grilled Vegetables, Spinach, Crispy Leeks
SIDES TO SHARE
ROASTED GARLIC MASHED POTATOES
BRAISED BRUSSEL SPROUTS
Bacon, Candied Walnuts, Balsamic
GARLIC HOUSE FRIES
Garlic and Parmesan
BROCCOLI with Hollandaise
FROM OUR BAKER
SCRATCH MADE PIES | 8
daily, seasonal selection
SCRATCH MADE ICE CREAM | 8
PUMPKIN BROWNIE SUNDAE | 8
SEASONAL CREME BRULEE | 8
KNOXIE'S TABLE | WEEKEND BRUNCH MENU
Small Bites
CHIPS & FRENCH ONION DIP | 5
PIMENTO CHEESE DEVILED EGGS gf | 6
CHESAPEAKE CRAB DIP | 14
Spinach, Artichokes, Country Ham, Mini Naan, Crackers
KITCHEN GRITS gf | 10
Southern Grits, Sauteed Mushrooms, Chives, Crispy Speck, Fried Egg, Chili Oil
BURATTA | 9

Roasted Tomato, Walnut Pesto, Nest of Arugula, Crostini, Crispy Leeks
SEARED SCALLOPS gf | 15
Root Vegetable Puree, Bacon Lardon, Pomegranate Drizzle
CALAMARI BOWL | 12
Fried Zucchini, Pepperoncini, Tomato Caponata, Balsamic Glaze
AHI TUNA gf | 15
Seared with Crispy Vegetables, Seaweed Salad, Kimchi Aioli, Sweet Onion Glaze
MARYLAND CREAM OF CRAB | 10
MARYLAND VEGETABLE CRAB gf | 8
BUTTERNUT SQUASH BISQUE | 7
ROASTED BEET SALAD v | 10
Arugula, Goat Cheese, Toasted Pumpkin Seeds, Champagne Vinaigrette
FARM SALAD gf | 8
Field Greens, Tomato, Cucumber, Feta, Radish, Pickled Beans, Sweet Vidalia Vinaigrette
WEDGE SALAD | 10
Chapel Farms Bay Bleu, Rosemary Bacon, Smokey Kent Island Dressing
WINTER NUTS & BERRIES | 8
Mixed Greens, Candied Walnuts, Strawberries, Blackberries, Chapel Farms Bay Bleu, House Vinaigrette
SALAD ADDITIONS
Flat Iron Steak gf 15 | Crab Cake 15 | Chicken Breast gf 8 | Seared Salmon 12
BRUNCH ENTREES
EGGS YOUR WAY | 12
Country Eggs, Bacon or Country Sausage, Home Fries, Toast
CRAB OMELETTE | 17
Three Egg Omelette, Jumbo Lump Crab, Cream of Crab Sauce, Home Fries, Toast
EGG WHITE OMELETTE | 12
Three Egg Omelette, Fontina, Spinach, Roasted Mushrooms, Home Fries, Toast
HAM & CHEESE OMELETTE | 12
Three Egg Omelette, Virginia Ham, Cheddar, Home Fries, Toast
CRAB BENEDICT | 17
Poached Eggs, Biscuit, Lump Crab, Hollandaise, Home Fries
CLASSIC BENEDICT | 12
Poached Eggs, English Muffin, Canadian Bacon, Hollandaise, Home Fries
FRENCH TOAST | 12
Pecan Crusted, Berry Compote, Maple Syrup, Bacon or Country Sausage
SHRIMP & GRITS | 24
Sourthern Grits, Charred Corn, Spicy Grilled Shrimp, Sausage, Andouille Sausage Gravy
BELGIAN WAFFLES | 12
Berry Compote, Maple Syrup, Bacon or Country Sausage
STEAK & EGGS | 18
Flat Iron, Country Eggs, Bacon or Sausage, Home Fries, Toast
KNOXIE'S BURGER | 16
Blue Cheese, Garlic Mayo, Garlic Parmesan House Fries
CRAB CAKE | 23
Mustard Sauce, House Fries
CREAMED CHIPPED BEEF | 13
Served over a House Made Biscuit
ATLANTIC ASIAN SALMON | 23
Mustard Ginger Glazed, Crispy Vegetables, Angel Hair
*GF = Gluten Free Menu Item