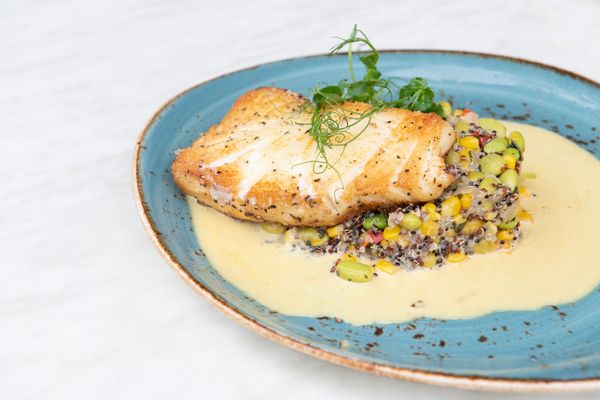 Voted Eastern Shore's Favorite Farm-to-Table Restaurant
Rich in Eastern Shore hospitality, Knoxie's Table welcomes guests into a warm rustic setting located off the lobby of The Inn at the Chesapeake Bay Beach Club. Offering indoor and outdoor dining, Knoxie's Table features 150 seats with booth and table style seating, two fireplaces, and two bars overlooking The Inn's expansive gardens with its fire pits, fountains, rocking chairs and secret gardens. Knoxie's Table is designed to create an authentic experience for locals and guests with a menu focusing on local farmers and watermen and regionally inspired cuisine. Seaonsal dishes feature the area's finest ingredients alongside signature cocktails and an extensive beer and whiskey selection.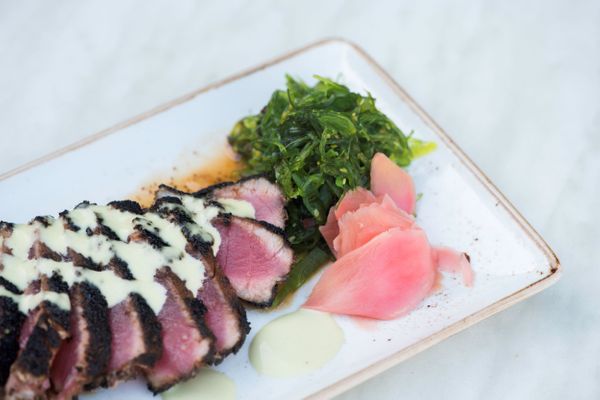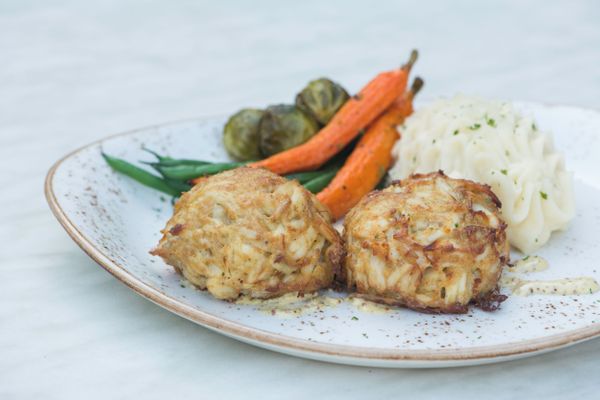 UPDATE: COVID RESTRICTIONS
Our hearts are beyond happy with the announcement that all COVID restrictions that apply to the Chesapeake Bay Beach Club have been lifted. Following Governor Hogan's announcement - MASKS ARE NO LONGER REQUIRED in Maryland! We are truly grateful for everyone's support and cooperation over the past year. We could not have made it to the other side of this pandemic without each and every wedding, stay, meal, spa service, and more. Thank you for trusting us and still being a part of our story! We encourage any guests and staff who are not vaccinated or do not feel comfortable to still wear a mask. Please contact us at 410.604.5900 with any questions.
Indoor  & Outdoor Dining
Monday-Thursday | 4:00pm-9:00pm
Friday & Saturday | 4:00pm-10:00pm
Sunday | 2:00pm - 9:00pm
Take-Out
Sunday-Thursday | 4:00pm to 7:00pm
Friday & Saturday | 4:00pm to 8:00pm
Place order HERE.
FOR RESERVATIONS
443.249.5777 | Knoxie's Table
410.604.5900 | The Inn at the Chesapeake Bay Beach Club
Private Events at Knoxie's Table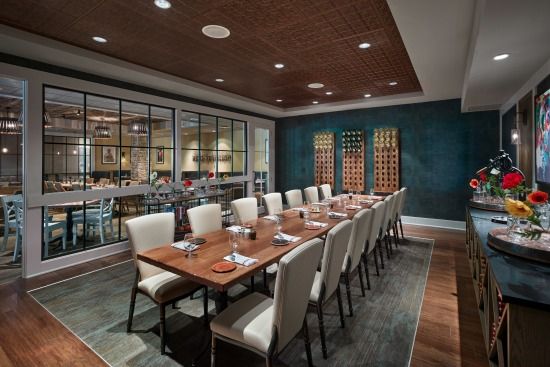 Decanter Room
Whether the occasion is a family weekend brunch, a small week night gathering or an intimate client appreciation dinner, Knoxie's Table is ideal for such an event. The Decanter Room located inside Knoxie's Table offers an intimate private dining space with seating up to 24 guests. This exquisite private dining room features a large wooden table and an extensive wine display in an intimate setting just off our main dining room.
To book your next intimate event, contact Knoxie's Table at 410.604.5900 or email Bill Redmond at bredmond@baybeachclub.com.
For events that are larger than 24 guests, we invite you to complete our Special Event Request Form and one of our Sales Manager will respond within 24 hours.
Note: Maximum capacities vary at this time due to social distancing. Decanter Room is currently seating a maximum of 16 guests and Hassie's Porch a maximum of 24 guests.
KNOXIE'S TABLE | DINNER MENU
BOWL OF SOUP
MD CREAM OF CRAB | 13
MD VEGETABLE CRAB gf | 11
SOUP DU JOUR | MP
SALAD STARTER
ROASTED BEET SALAD gf | 10
arugula, toasted pumpkin seeds, goat cheese, champagne vinaigrette
PAINTED ROMAINE g | 9
stacked caesar, toasted croutons, pecorino cheese, white anchovies
WINTER NUTS & BERRIES | 10
mixed greens, candied walnuts, chapel farms bay bleu, dried blueberries and cranberries, house vinaigrette
CHOPPED SALAD g | 11
mixed greens, tomato, hearts of palm, frizzled onions, creamy terragon vinaigrette
SALAD ADDITIONS
crab cake MP | chicken breast gf 8 | seared salmon 12 | grilled shrimp 12
FOOD WITH FRIENDS
CHESAPEAKE CRAB DIP g | 18
spinach, artichokes, country ham, mini naan, crackers
CALAMARI BOWL | 14
fried zucchini, pepperoncini, tomato caponata, balsamic glaze
LITTLE NECK CLAMS g | 15
white wine garlic cream, chorizo, fennel, mustard, crispy bread
MEDITERRANEAN FLATBREAD | 12
basil pesto, mascarpone, artichoke, tomato, mozzarella, spinach
CHICKEN NACHOS gf | 10
green chili chicken, cheddar, house fried tortilla chips
JW BUTCHER BOARD g | 23
local cheeses, hard meats, peach chutney, grain mustard, olives, nuts, crackers
SESAME CRUSTED TUNA gf | 16
seared rare, sriracha aioli, sweet onion glaze, wakame, crispy vegetables
SEARED SCALLOPS gf | 16
crispy pork belly, sweet potatoes, charred brussel sprouts, maple glaze
HARISSA CARROTS gf | 12
braised carrots, tzatziki
PLOUGHMAN'S PLATTER g | 18
pork belly, smoked sausage, pimento cheese, pickled eggs, spicy mustard, sweet pickled peppers, toasted ciabatta
MAIN PLATE
JUMBO LUMP CRAB CAKES | MP
mustard sauce, garlic mashed potatoes, seasonal vegetable
NEW YORK STRIP gf | 48
14 oz., red wine truffle butter, garlic mashed potatoes, seasonal vegetable
PETITE FILET MIGNON gf | 39
blackened shrimp, béarnaise, garlic mashed potatoes, seasonal vegetable
GRILLED SWORDFISH g | 33
coriander and fennel crusted, tomato, fennel, angel hair, lime buerre blanc
SEAFOOD NANTUCKET g | 36
scallops, shrimp, lobster, clams, fettuccini nest, lobster cream sauce, arugula salad
HARVEST DUCK BREAST gf | 32
pan seared med rare, sour cherry demi, au gratin potatoes, shaved brussel sprouts
GRILLED SALMON gf | 29
mediterranean spice rub, spinach, lentil pilaf, lemon beurre blanc
SHRIMP & GRITS | 26
yellow corn grits, spicy seared shrimp, andouille sausage, shrimp stock gravy
KNOXIE'S BURGER g | 19
10 oz. house blend, cheese, lettuce, tomato, house pickles, garlic aioli, parmesan fries
VEGETABLE MISTO gf v | 23
timbale of grilled eggplant, tomato, caramelized onion, spaghetti squash, lentil pilaf, rocket arugula salad
SIDES TO SHARE | 8 each
HOUSE FRIES WITH PARMESAN
*GF = Gluten Free Menu Item
*g = Gluten Free Optional
We are committed to providing the very best service and experience for our guests during their stay. For the safety and comfort of everyone, we only accept dogs recognized as service animals in guest rooms and public spaces. Unfortunately, we do not allow any animals whose sole function is to provide comfort or emotional support as these pets do not qualify as service animals under the ADA.