We invite you to our shores to celebrate the wedding of your dreams.
Weddings at the Chesapeake Bay Beach Club will leave a lasting impression on you and your guests for a lifetime. Each and every detail is attended to with genuine care by our dedicated on-site wedding coordinators and staff. We will guide you throughout the planning process from the time you select your ceremony and reception venue until the moment you walk down the aisle and say "I do". Thank you for entrusting us with one of the most special occasions of your life.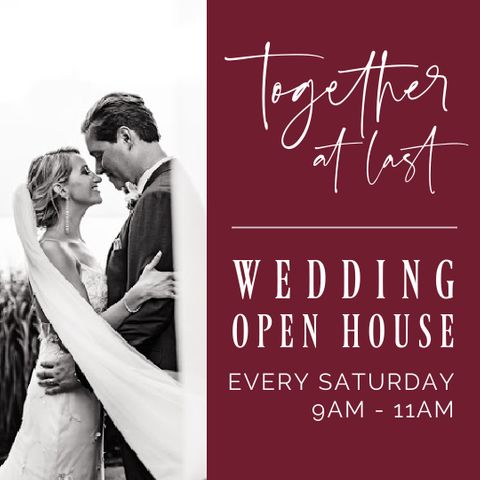 JOIN US FOR OPEN HOUSE
We are thrilled to have the opportunity to welcome prospective couples to the Chesapeake Bay Beach Club for our Open House. This is a great opportunity to see the venues set up, view the property, and hear the latest CBBC news!
Every Saturday, we open our doors to couples from 9:00am-11:00am for Open House Tours. While appointments are not required, we would love to hear if you are joining us. Please complete our REQUEST INFORMATION FORM to learn more about our services, menus and pricing.
We strongly encourage you to contact us prior to attending Open House to check availability as dates are very limited. Please call us at 410.604.1933 or complete a Request Information Form at the link above.