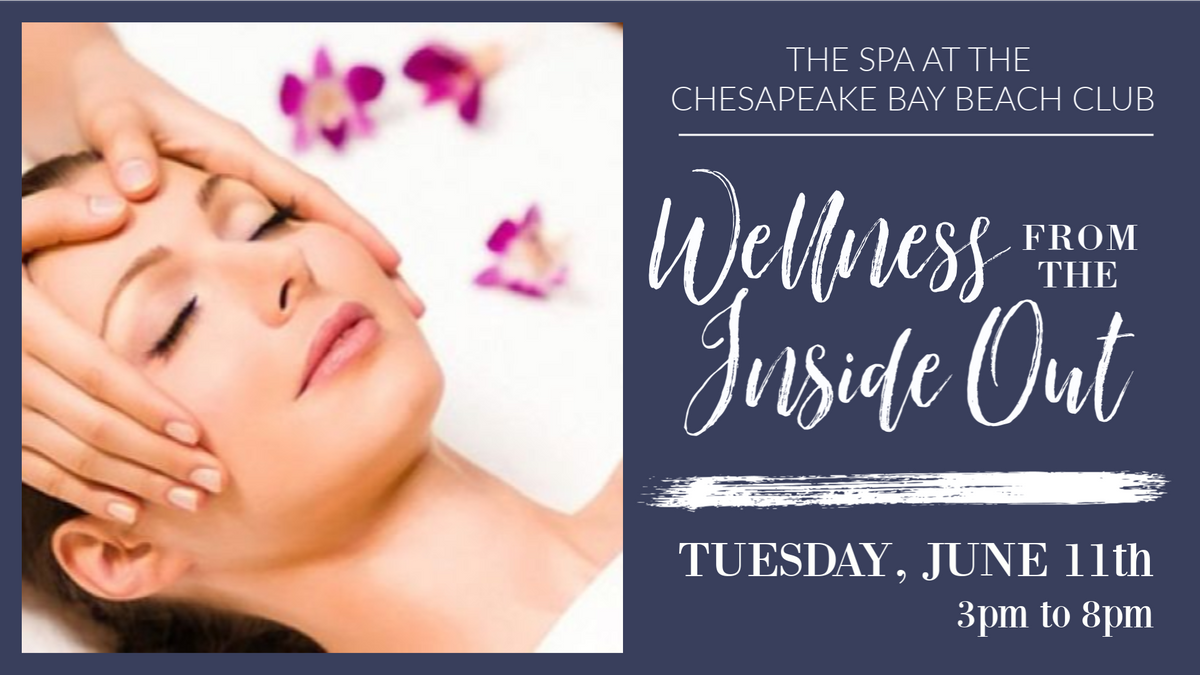 WELLNESS FROM THE INSIDE OUT
We believe in stepping away from the stresses of every day life to take care of ourselves and taking the time to pour back into you! The Spa will be hosting an event that will create balance from the inside out.
WELLNESS FROM THE INSIDE OUT
Tuesday, June 11, 2019
3:00pm to 8:00pm (varying start times)
Cost: $115
~25 Minute Glow & Go Facial
~30 Minute Skin Care Q&A by Naturopathica
~30 Minute Nutrition Class with Ryan Groll with Eat Sprout
~30 Minute Yoga Class led by Foundations Island Yoga
~Complimentary Light Snacks & Glass of Sangria per guest
Must call to schedule your facial in advance as spots are limited. Skin care, nutrition and yoga class will take place between 5:00pm and 6:30pm. Facials can be scheduled before or after. Please arrive 15 minutes prior to your scheduled facial appointment.
Contact The Spa directly at 443.249.5757 to book your appointment.